Stonewall Spirits Gin 70cl – Raspberry
Stonewall Gin – how and where
Stonewall Spirits Gin is lovingly crafted using juniper, coriander, orange, liquorice, almonds, and the tangy coastal berry, sea buckthorn botanicals. Distilled on the East Coast of England by the family business using a South American Copper Bain Marie designed and built specifically for Stonewall Spirits.
Flavours
Naturally flavoured essence is slowly blended into the bright clear classic London Dry Gin. Left for several weeks to fully infuse its flavours, the tangy and fruity flavours make this a luxurious pleasure.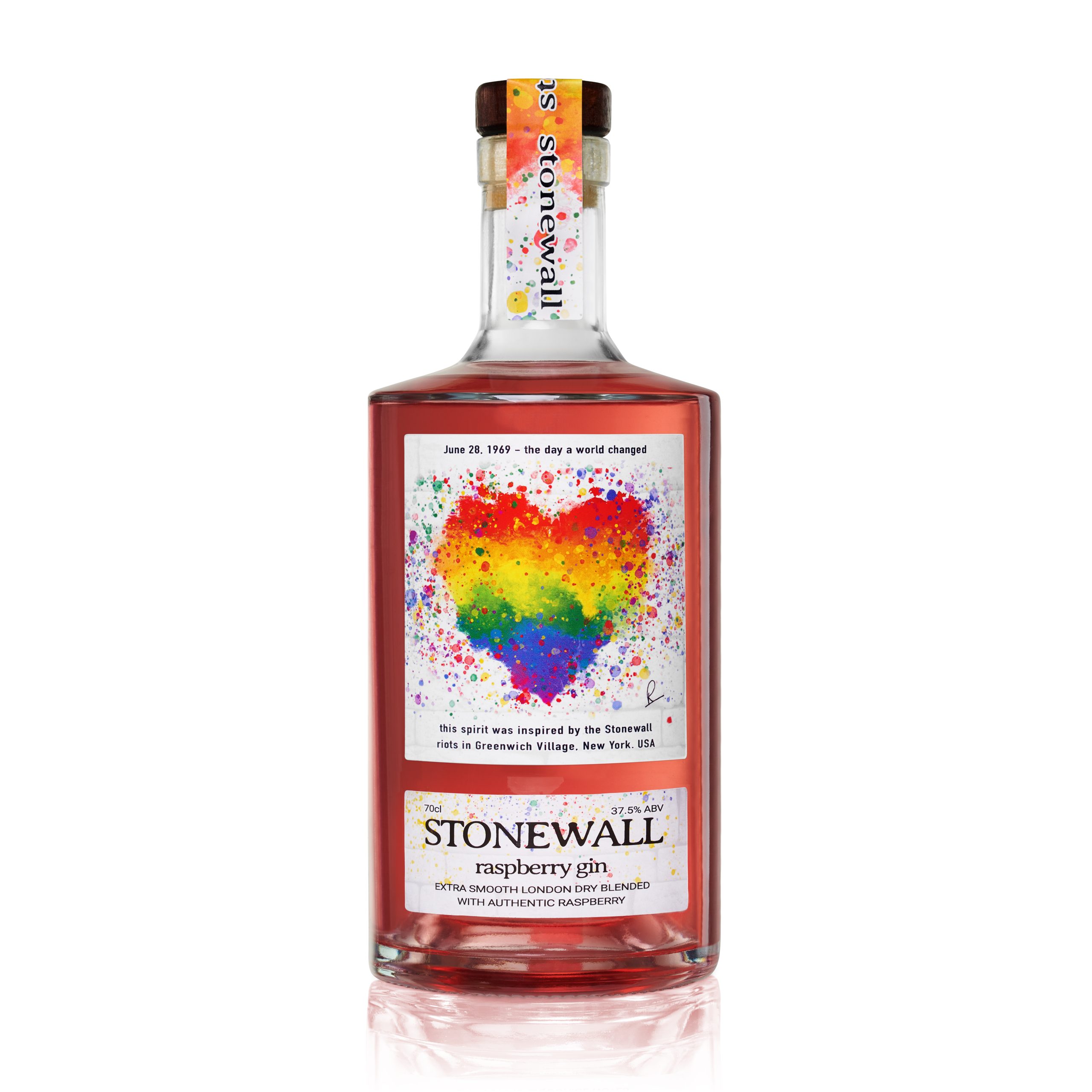 Tasting Notes
Exquisite raspberry extract is mingled into the liquid over a period of time to create our most popular flavour. Fruity with a sophisticated back taste from the juniper it is one of the finest Raspberry gins available.
Perfect Serve
Raspberry G&T perfect serve - big square ice, 50ml Stonewall Raspberry Gin, preferably Fever-Tree Light tonic water so as not to mask any flavours, a shave of lemon rind (no pith) twisted into the glass to release the oils before inserting. Use as an ingredient to make fab cocktails.
Visit our cocktails page for more ideas!
Our spirits wear the rainbow heart label with pride, and we can't think of a better way to raise a glass to diversity.
A fight for equality & Acceptance
The Story of the Stonewall Riots
This spirit was born on 28th June 1969 in The Stonewall Inn New York at precisely 1.20am
Stonewall Spirits retells the inspiring events of the 1969 Stonewall Riots and how one night became a pivotal moment for the LGBTQ+ community which still resonates today. We believe it's important to reintroduce the story to each new generation. We also ask every customer to tell family and friends why they purchased the bottle and hopefully retell themselves the story of the riots. By doing this we hope to not only keep the riot's memory alive but also spread acceptance and equality and reduce homophobia through education.